International Friendship Day 2017, What are you doing?
International Friendship Day 2017, What are you doing?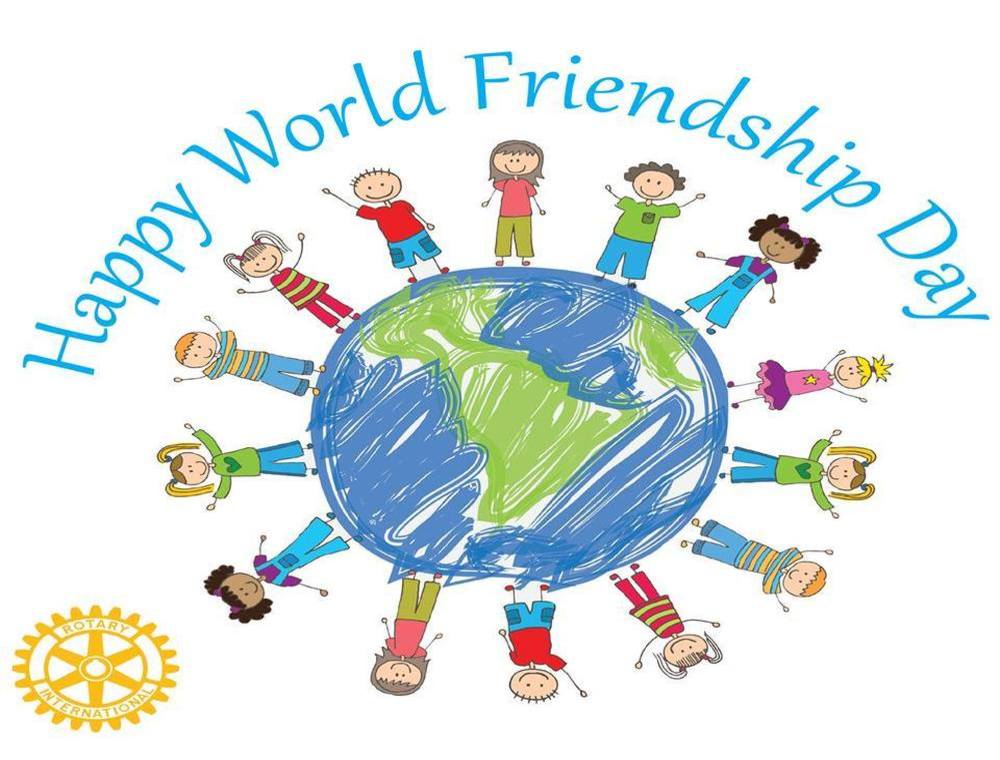 So what is  Friends(hip) Day? according to the UN, one of the simplest ways we can confront the plethora of problems the world faces is endorsing friendship. This is why the UN adopted 30th of July for International Friendship Day. The first World Friendship Day was proposed for 30 July in 1958, by the World Friendship Crusade. Different organizations and countries commemorate the event on the different days. India for example celebrates it on the first Sunday of August.
Thinking Friends Day passed because you saw it on Facebook?
Forget the Facebook confusion on Friendship Day, Facebook calls February 4th (Facebook birthday) Friends day. However this is not the officially recognised Friendship Day across the globe and as a matter of fact it's just Friends Day on Facebook. Inversely World Friend Days are celebrations of friendship not just on Facebook but everywhere including offline. Facebook made this video for the last edition of their Friendship Day this 2017.
More about Friends(hip) Day
According to the history of Friends Day on FriendsDay.org, the United Nations named Winnie - the Pooh as the world's Ambassador of Friendship in 1997. And according to the organization these passages illustrate the importance of Friendship according to the the bible:
The Bible, the primary text of the western civilization, reflects upon friendship as the bond that forms the foundation to human faith, trust and companionship. Following verses from the bible aptly portray the importance of friends:

"Ask and it will be given to you; seek and you will find; knock and the door will be opened to you."
Matthew 7:7

"Greater love hath no man than this that a man lay down his life for his friends."
John 15:13-15

Besides, there are several tales from the Old Testament and the New Testament about the value of friendship and how true friendship is a treasure to unearth. A noticeable point is that, both the versions make a difference between the two broad meanings of friendship- one is a mere acquaintance, the other is a more affectionate relation.
What you can do
Meanwhile there are so many things you can do on Friends Day (for your friends), let me just list a few I found :
A simple idea would be to write a nice card for your friend telling them how much you appreciate their friendship. Please be open in your expression and spill out your heart to them!
To touch your friend's heart buy or make them a small present such as flowers, chocolates, friendship bands, a cake, or anything that your friend will appreciate! And how about leaving the gift anonymously for added intrigue!
Give a warm hug to your friend and let them that have a special place in your heart!
Make it a point to call or SMS every one of your friends, old and new, on Friendship Day to let them know you care.
Write your friend a web page to express your friendship online
Ring up a radio station and dedicate a song to Friendship Day and your friends!
A wonderful idea would be to make some new friends on the occasion by becoming a doer of RAOK - Random Acts of Kindness
Buy your friend a ticket to the theatre so you can enjoy a great show together. If you can't afford this, downscale to the movies!
Give your friend a Friendship Bracelet (made or bought) to symbolize your friendship.
Grab a camera or visit a photo studio and take some photos of you and your friends enjoying yourselves! This is beautiful way to preserve memory.
It's the season Happy Friends Day (today or in advance) !!
Similar Post You May Like
The Chinese government is known for it's "strict" policies ...

A Transgender man in Portland gave birth to a baby ...

Following the violent and racially charged protests ...