NICKI MINAJ collaborates with a gospel artist!
NICKI MINAJ collaborates with a gospel artist!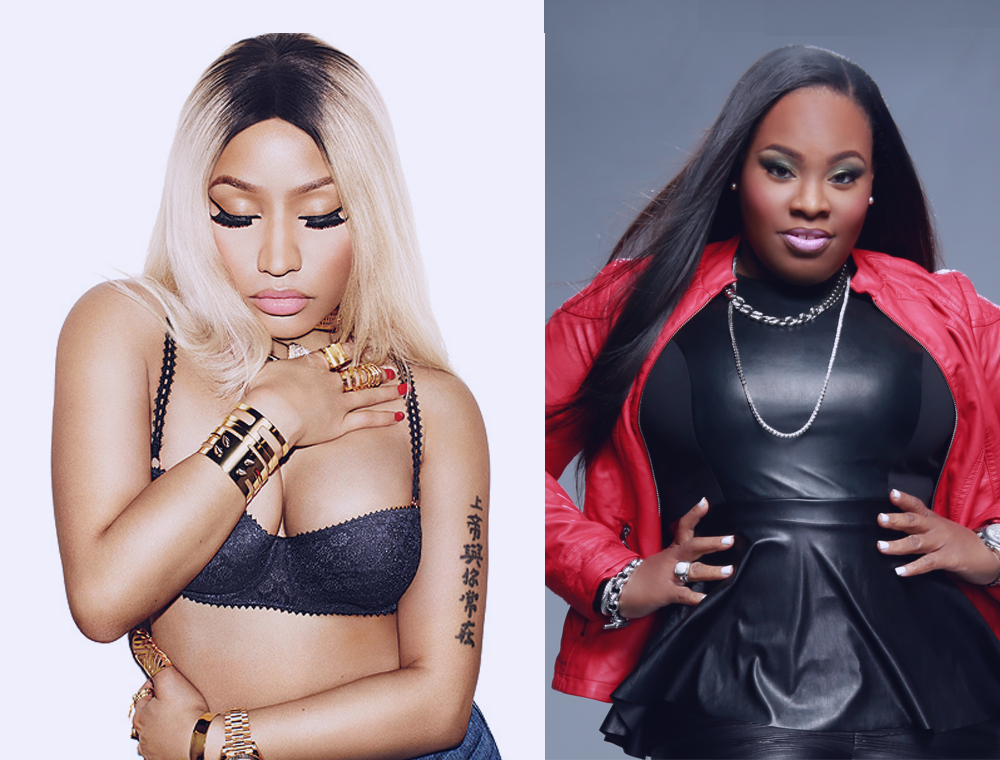 A few weeks back, Popular US Gospel Urban Artist: Tasha Cobbs-Leonard Made the announcement for the release date of her New Album entitled HEART, PASSION, PURSUIT.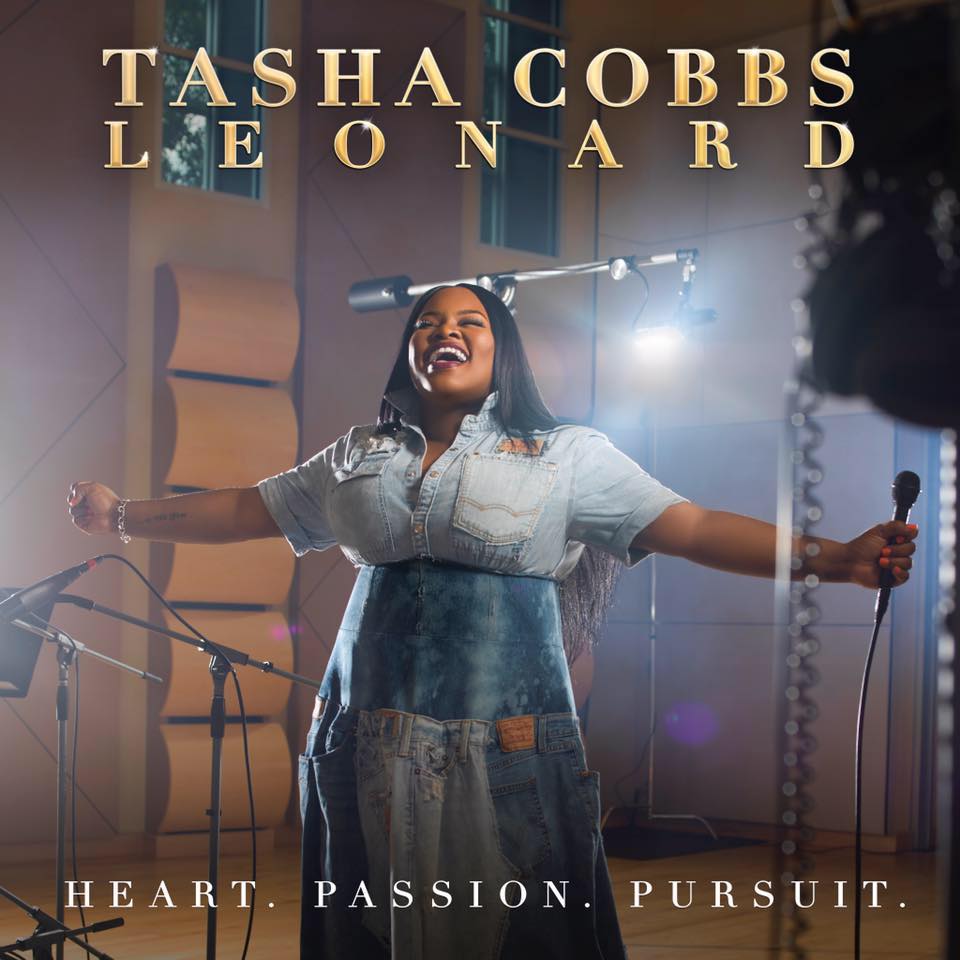 The announcement, though coming at the heels of multiple social media interactions between both artists (which was suggestions enough), still took many fans by surprise. Controversy was easily generated as fans of Tasha Cobbs were quick to rebuke her affiliation with the 7 times BET Awards Best Female Rapper, for claims of her (Nicki Minaj) being too "sexual" and being a "circular artist".
The 35 year old singer, Cobbs-Leonard's however has a different perspective to this "uncommon" collaboration and recently took to her Instagram page to share a very expressive meme , alongside a gospel quote , addressing the reactions of Christians' towards her collaboration. (See screenshot below)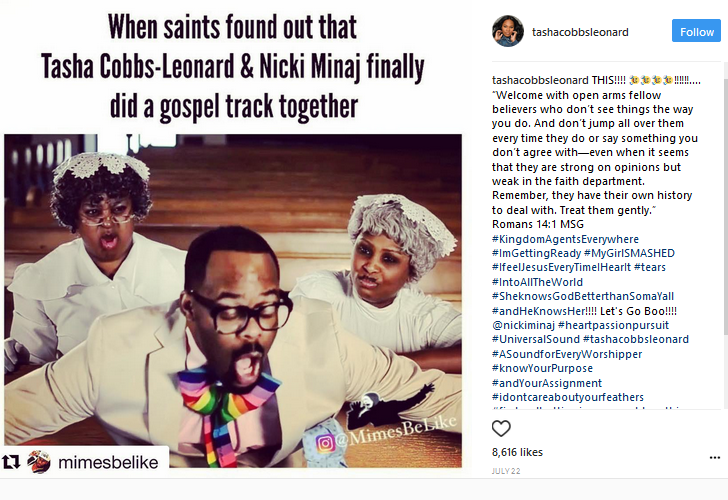 The song entitled "I'm Getting ready", due to be released on the 25th of august 2017 alongside, Tasha Cobbs album is rumored to have a music video which will help "Show the Fruits Of this unusual collaboration".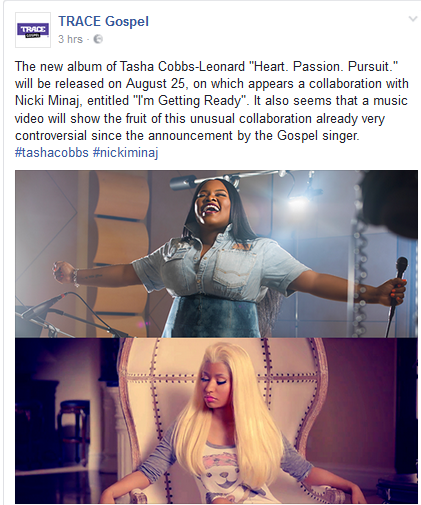 Similar Post You May Like
Dust is yet to settle from the events surrounding the ...

From stages, Through status to achievements, 2017 is ...

One of the most fundamental problems of the music industry ...