GSoC Coding Week 4 Report – Systers
GSoC Coding Week 4 Report – Systers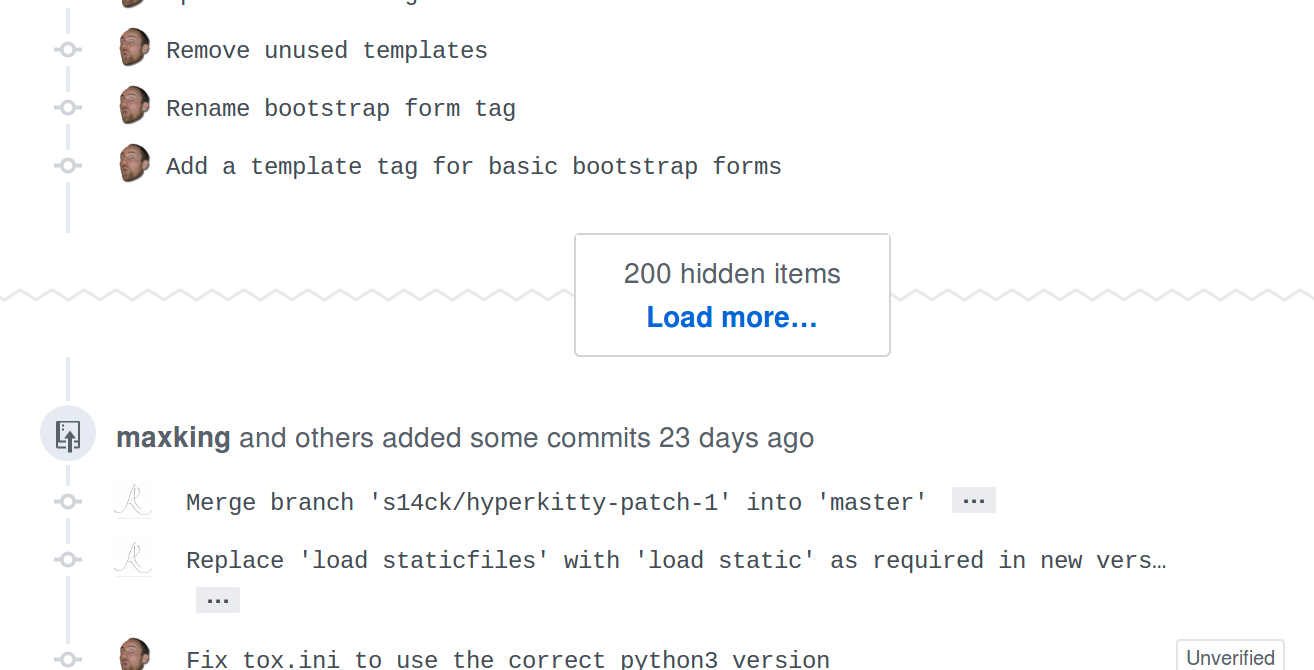 Week 7 so far has gone down quite differently from the past weeks as I started work on a new repository, Hyperkitty.  Hyperkitty aims to provide a web interface to access GNU mailman v3 archives. So, here is a rundown of week 7's summary report/changelog
Overview
Project Name : Hyperkitty (Customization) – Systers
Repository : Systers Hyperkitty Repository -GitHub
Task(s) : Update Systers Hyperkitty clone to reflect more than 3 years updates in it's main Mailman repo (main task)
Issue : #12
Status : Completed 
Task description
Systers opensource made a clone of the mailman V3 archiver Hyperkitty in 2015 from the main development repository  The aim was to customize Hyperkitty (mainly interface) for the systers project. Systers clone of Hyperkitty has however not be updated for over 3 years and the intended customization was not going on. Week 7's task is about reinitiating the process to customized Hyperkitty. Specifically, in week 7 the repository was synchronised with changes from the main development repository.
What has changed
Changes/updates that have been made for over 3 years by the maintainers of Hyperkittty where introduced into the systers clone.
More than 250 commits
More than 400 files changed
Another important change is the deprecation of the hyperkitty standalone which provided Django project files for the Hyperkitty application, the project was replaced by simply introducing an example_project folder into the main hyperkitty structure which is by far a better practice.
Challenges
The documentation and contribution (set up) guidelines for the Systers clone pointed to a "live" document which has changed drastically in 3 years. The document is to be used to setup the latest versions of Hyperkitty in the mailman repo, even at this there was no pointer whatsover that indicated that. It resulted to the use of the said document as a configuration guideline for the systers clone which without update is exceptionally confusing, practically impossible and a total waste of time.
Similar Post You May Like
Yeah! Google Summer of Code (GSoC) results were out ...

Here we are again! welcome to part 2 of my GSoC at ...

Babye community bonding! it's Part 3 of my GSoC at ...